have you registered for the October 6th TLC Philly "This Is Our Moment Moving the Needle On Digital Equity" conference, at Temple University? https://www.eventbrite.com/e/this-is-our-moment-moving-the-needle-on-digital-equity-tickets-412319226907 Timed to coincide with National Digital Inclusion Week, the conference will feature guest speakers, breakout sessions, and more. In the wake of the increased focus on digital inclusion brought on by the COVID-19 pandemic and with historic federal investments in digital equity approved under the Infrastructure Investment and Jobs Act (IIJA), including the $2.75 billion Digital Equity Act, now is the time for organizations across Philadelphia who are invested in this work to come together to connect, learn, and share.
Tentative Schedule
9:00 AM – Registration & Breakfast (light breakfast provided)
9:30 AM – Welcoming Remarks & Opening Keynote Panel Discussion
11:00 AM – Breakout Sessions
12:00 PM – Lunch (lunch provided)
1:15 PM – Breakout Sessions
2:30 PM – Closing Keynote
3:30 PM – Event Ends
Stay tuned for more information about our featured speakers and breakout sessions!
Social Justice Stops The Violence Bridging The Digital Divide by connecting communities to free and low cost digital resources and workforce development!! Please join me and be empowered to navigate in the information age!! Can't Join but would like to be connected? Please complete this survey and i will get back to you!!!
ProAmLive
Beyond Literacy city of philly
SCORE philly
Community Engagement PASCEP Temple University
PerSholas
Black Girls Like Math


2023 National Conference on Juvenile Justice

Do you have a new program in your court that has increased efficiency, filled a void, or promoted child and family safety?

Do you have expertise on how the adolescent brain works or how adverse childhood experiences may affect a child later in life?

Have you conducted research on teen dating violence, racial and ethnic disparity, juvenile drug courts, or domestic child sex trafficking?

Have you ever wanted to present at the NCJFCJ's National Conference on Juvenile Justice?
The National Council of Juvenile and Family Court Judges (NCJFCJ) will be holding the National Conference on Juvenile Justice in Dallas, March 19- 22, 2023. The call for proposals by the NCJFCJ Curriculum Committee is now open for the 2023 National Conference on Juvenile Justice. Please note, the call for proposals for the NCJFCJ's 86th Annual Conference in Baltimore will be sent out later this fall.

If you would like to engage and connect with those interested in the improvement of juvenile and family justice, please complete the online application no later than Monday, Oct. 3, 2022, by following the link below.

For a PDF preview of the application before starting the proposal process, Click Here!
Submit a ProposalFor questions, please contact Emma Schiller, Senior Planning Specialist, at eschiller@ncjfcj.org.

Submission due date: Monday, Oct. 3, 2022.
"An independent judiciary is necessary to ensure the rule of law is respected." – The American Bar Association
Dear Colleague,
The second webinar in our series Is Judicial Independence Under Siege: Understanding the Roberts Court in the 2021-2022 Term is less than a week away on August 10, 2022 at 12:30! We hope you can join us.
Led by Dr. Bruce Allen Murphy, a judicial biographer and noted scholar of American constitutional law. This second webinar program will examine the major cases and rulings of the 2021-22 Supreme Court term – the arguments, the rulings, and the factors that may have affected these decisions. In addition, we'll discuss some of the cases the Court has accepted for review next term and examine how the addition of Associate Justice Ketanji Brown Jackson could influence the court's approach in those cases. Below is the link for the session. We will send the link out again next week.
Topic: Understanding the Roberts Court in the 2021-2022 Term
Time: Aug 10, 2022 12:30 PM Eastern Time (US and Canada)
Join Zoom Meeting
https://us02web.zoom.us/j/81064983044?pwd=ZlJKUElQdklWTFVGR2RJVlpvQ2NTQT09
Meeting ID: 810 6498 3044
Passcode: 380584
One tap mobile
+13017158592,,81064983044#,,,,*380584# US (Washington DC)
+13126266799,,81064983044#,,,,*380584# US (Chicago)
AMONG THE CASES TO BE EXAMINED
Dobbs v. Jackson Women's Health Organization – Are all pre-viability prohibitions on elective abortions unconstitutional? A draft of the Court's decision on this case was leaked to an online news organization.
Carson v. Makin – Does state law, which prohibits students from using a generally available student-aid program at private schools offering religious teaching, violate the First Amendment's Religion and Equal Protection Clauses?
Kennedy v. Bremerton School District – Can a public school violate the First Amendment rights of a football coach – Joseph A. Kennedy – who prayed with students after a game on a public football field. Coach Kennedy was not re-hired by the school after the prayer controversy.
New York State Rifle & Pistol Association Inc. v. Bruen – Does a New York State law denying a concealed-carry license of a firearm for self-defense violate one's Second Amendment rights? Do individuals have the right to carry concealed firearms outside of the home for self-defense?
West Virginia v. Environmental Protection Agency ("EPA") – Does the EPA have the statutory authority to regulate greenhouse gas emissions as it considers cost, energy requirements, etc., or are those powers limited by the Clean Air Act?
We look forward to having you join us on August 10th as we explore judicial independence in the United States.
For additional information visit our website at https://rendellcenter.org/professional-development/judicial-independence/ or email bspecker@rendellcenter.org
Please check out our podcast series – Grab The Gavel
Best regards,
Beth Specker
Executive Director
Please take a moment to let us know which expo sessions you are interested in participating in.
Opening Plenary – 9:15 PT/10:15 MT/11:15 CT/12:15 ET (60 minutes)The Science of HOPECasey Gwinn, President. Alliance for Hope International
Day 1 Session Options – 10:45 PT/11:45 MT/12:45 CT/1:45 ET (60 minutes)
Day 1 Post Expo Event – 12:00 PT/1:00 MT/2:00 CT/3:00 ET (60 minutes)Book Discussion: Hope Rising: How the Science of Hope Can Change Your Life, with author Casey Gwinn, Esq.
Day 2, Segment 1, Session Options – 9:15 PT/10:15 MT/11:15 CT/12:15 ET (60 minutes)
Day 2, Segment 2, Session Options – 10:45 PT/11:45 MT/12:45 CT/1:45 ET (60 minutes)
Day 2 Post Expo Event – 12:00 PT/1:00 MT/2:00 CT/3:00 ET (60 minutes)Movie Discussion: Paper Tigers, discussion with Sheldon Spotted Elk, National Council of Juvenile and Family Court Judges*Link to movie will be provided to registered participants.
Day 3 Session Options – 9:15 PT/10:15 MT/11:15 CT/12:15 ET (60 minutes)
Closing Plenary – 10:45 PT/11:45 MT/12:45 CT/1:45 ET (60 minutes)Seeing the Souls of our SystemsDr. Nneka Jones Tapia, Managing Director, Justice Initiatives, Chicago Beyond
Day 3 Post Expo Event – 12:00 PT/1:00 MT/2:00 CT/3:00 ET (60 minutes)Q&A with Dr. Nneka Jones Tapia, Managing Director Justice Initiatives, Chicago BeyondAccessibility Needs

https://ncjfcj.sjc1.qualtrics.com/jfe/form/SV_bPDmRxPHIFd710a
Protest on the rise, for this Judges and their agencies only conference about us without us.
Conversations On Prison Gerrymandering
End Prison Gerrymandering In PA: Southeast PA Regional Forum
Start: Tuesday, April 06, 2021 • 7:00 PM • Eastern Daylight Time (US & Canada) (GMT-04:00)
End: Tuesday, April 06, 2021 • 8:30 PM • Eastern Daylight Time (US & Canada) (GMT-04:00)
Protecting Our Earth and Ourselves Face Mask Kits with Global Citizens
Volunteers Needed Today!!
https://actionnetwork.org/events/end-prison-gerrymandering-in-pa-se-pa-forum?source=direct_link&&link_id=0&can_id=fbee3628a05de646339348b102b00213&email_referrer=email_1129529&email_subject=april-6-end-prison-gerrymandering-in-pa-southeast-regional-meeting
Southwest PA, April 10, 11am to 12:30 pm https://actionnetwork.org/…/end-prison-gerrymandering…
North Central PA, April 15, 7 to 8:30 pmhttps://actionnetwork.org/…/end-prison-gerrymandering…
South Central PA, April 17, 11am to 12:30 pm https://actionnetwork.org/…/end-prison-gerrymandering…
R Street Webinar: Exploring Electoral Innovation: Righting Electoral Dysfunction with Healthy CompetitionTues., April 13, 12 pm
In the wake of the 2020 election, many ideas have been proposed to reform the electoral process, and some have actually passed via ballot measure. In Alaska, Ballot Measure 2, the "Top-Four Ranked-Choice Voting and Campaign Finance Laws Initiative," implemented multiple reforms to the state's primary and general election processes. But will this initiative make much of a difference? How might we expect legislators' behavior to change in response? Jonathan Bydlak, of the R Street Institute talks about the potentially significant changes set in motion by the initiative with Katherine Gehl, author of "The Politics Industry" and the founder of The Institute for Political Innovation, and Scott Kendall, the creator of Alaska Ballot Measure 2. Register.
Webinar series: The Future of American ElectionsMarch 2 – May 25, 4 pm
Beginning March 2 and running through May 25, join FairVote for a democracy-reform webinar series on ranked-choice voting, "The Future of American Elections." First up: "What Is Ranked-Choice Voting?" Subsequent webinars will focus on RCV at universities; gerrymandering (what to expect in 2021 and how to avoid it in 2031); the electoral reform imperative to addressing the polarization crisis; RCV movement-building; and the Fair Representation Act. RSVP.
working on a face mask project with Global Citizens MLK day of service, January 18, 2021 to show people how to make face mask out of old tshirts or other materials they have. i started cutting up some tshirts that were left over from being a census champion. im using those to include in our face mask kits to be given out at Girard college for the annual MLK day of service. if you are interested in helping please connect https://volunteer.globalcitizen365.org/…/a0C6g000002skju
#globalcitizen #pavotercourtwatch #compassion4humanity #hov1and2stronger
Volunteers Needed for Male Mentoring Program
We are in need of men who have an interest in helping our youth and can spare a few hours per month to do so. Additionally, with just (6) hours of volunteer time you would become eligible to become a member of our Chapter. Check out a recent interview of Brothers on What You Got to Say Special Edition https://youtu.be/7MrQ2Y23JiE.
Say NO to Judicial Gerrymandering: Town Hall on Judicial Gerrymandering
Carol Kuniholm, Chair of Fair Districts PA, will give a presentation followed by a panel discussion with Pennsylvanians for Modern Courts President Deborah Gross and others.January 6, 2021, 4:00 pm to 5:30 pm.
https://actionnetwork.org/events/say-no-to-judicial-gerrymandering-a-town-hall?source=direct_link&&link_id=0&can_id=fbee3628a05de646339348b102b00213&source=email-town-hall-on-judicial-districts-january-6-at-400-pm&email_referrer=email_1027869&email_subject=town-hall-on-judicial-districts-january-6-at-400-pm
Viewings and Forums Coming Soon!!
Coded Bias
Data scientists, mathematicians, and ethicists fight to expose the threats to civil liberties posed by an increasingly data-driven, automated world.
SERIESIndependent LensPREMIERE DATEMarch 22, 2021
DIRECTOR
Shalini Kantayya
Filmmaker Shalini Kantayya's, Coded Bias, premiered at the 2020 Sundance Film Festival. She directed for the National Geographic television series Breakthrough, Executive Produced by Ron Howard, broadcast globally in June 2017. Her debut, Catching the Sun, premiered at the LA Film Festival and was named a NY Times Critics' Pick. Catching the Sun… Show more
We fund untold stories for public media.
Learn more about funding opportunities with ITVS.MORE INFO
The Film
In London, police are piloting the use of facial recognition technology; in New York City, teachers are evaluated via algorithm; Hangzhou, China is quickly becoming a model for city-wide surveillance; during Brexit, voters were inundated with false information fed to them through algorithms that violated electoral law. Artificial intelligence has already permeated every facet of public and private life—automating decisions about who gets hired, who gets health insurance, and how long a prison term should be—theoretically casting analyses and insights that are free from human prejudice. However, as MIT Media Lab researcher Joy Buolamwini discovers, most facial recognition does not see dark-skinned faces or women with accuracy, leading to the harrowing realization that the very machine learning algorithms intended to avoid prejudice are only as unbiased as the humans and historical data programming them.
As Founder of the Algorithmic Justice League, Buolamwini aims to create a movement towards accountability and transparency, even testifying to Congress to push for the first-ever legislation governing facial recognition in the United States. In mapping her transformation from scientist to tireless advocate, Coded Bias sheds light on the impacts of bias in AI on civil rights and democracy around the world. Joy Buolamwini is just one among a cohort of international data scientists, mathematicians, and ethicists fighting to expose the threats to civil liberties posed by an increasingly data-driven, automated world.
Philly D.A.
A groundbreaking documentary series embedded inside the long shot election and tumultuous first term of Larry Krasner, Philadelphia's unapologetic District Attorney, and his experiment to upend the criminal justice system from the inside out.
SERIESIndependent LensPREMIERE DATEApril 20, 2021FUNDING INITIATIVESeries and Special Projects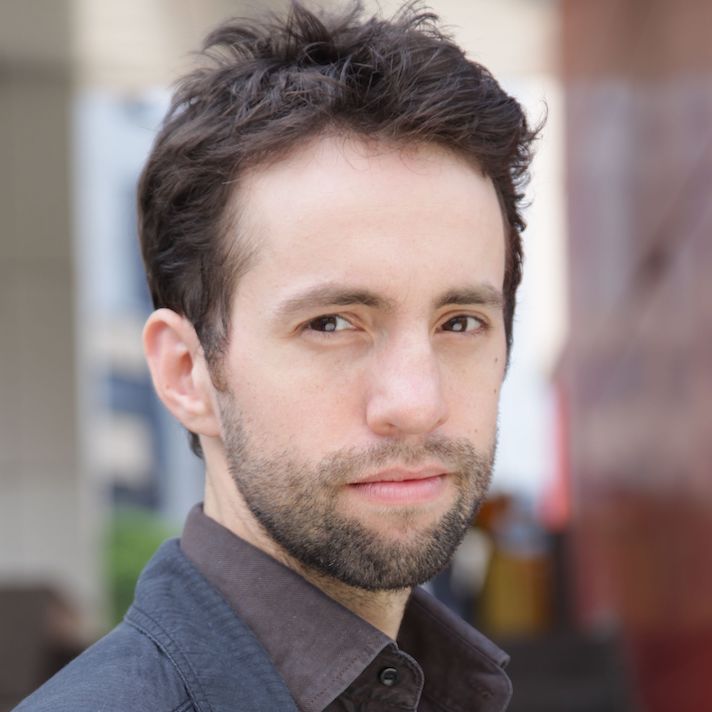 PRODUCER/DIRECTOR
Yoni Brook
Yoni Brook is a twice Independent Spirit-nominated cinematographer and producer. As a director, his films have screened at the Berlinale, New York and Toronto Film Festivals, True/False, and IDFA. His previous Sundance credits include Menashe (A24, dir. Joshua Z Weinstein) and Valley of Saints (World Dramatic Audience Award, dir. Musa Syeed). For… Show more OTHER ITVS FILMSBronx PrincessA Son's Sacrifice
PRODUCER/DIRECTOR
Ted Passon
Ted Passon is an award-winning director and video artist. He has directed episodic series for Netflix and Disney. He is a 2016 Sundance Lab Fellow, a recipient of the Pew Foundation Individual Artist Fellowship Grant, and a 2016 Headlands Artist in Residency. He has exhibited his award winning short films in festivals and galleries around the US and abroad… Show more
PRODUCER
Nicole Salazar
Creator and producer Nicole Salazar is a documentary filmmaker and journalist who has worked on investigative and breaking news stories in the US and internationally for over a decade. She was a producer for the Emmy Award-winning investigative series, Fault Lines on Al Jazeera. Credits include Guatemala's Disappeared, Lost in the System, Undocumented in Trump's America… Show more
We fund untold stories for public media.
Learn more about funding opportunities with ITVS.MORE INFO
The Film
In 2017, Philadelphia, Pennsylvania had one of the highest incarceration rates of any major city in the United States. And it's become the epicenter of a historic experiment that could shape the future of prosecution in America for decades to come. When civil rights attorney Larry Krasner mounted a long shot campaign to become District Attorney, he ran on a bold pledge: to end mass incarceration by changing the culture of the criminal justice system from within. He shocked the establishment by winning in a landslide.
Now, the bureaucrats he spent his campaign denigrating are his co-workers; the police he alienated are his rank-and-file law enforcers. Pressure comes from all sides of a system resistant to reform. Krasner's unapologetic promise to use the power of the DA's office for sweeping change is what got him elected; now that he's in office, that same stubbornness threatens to alienate those he needs to work with the most.
From the eye of this political storm, District Attorney Krasner has allowed filmmakers unprecedented access into his office and behind the scenes of the criminal justice system. Over the course of eight episodes, Philly DA explores the most pressing social issues of our time – police brutality, the opioid crisis, gun violence, and mass incarceration – through the lens of one man attempting fundamental overhaul from within the system.
A committee of the PA Supreme Court has proposed new rules addressing waivers of court fees for people who are impoverished or otherwise cannot afford to pay them, so that those individuals can still access the courts. Public comment on the rules is due on October 9. I hope you will consider submitting comments, which need not be lengthy: even a few paragraphs explaining why you care about all people being able to access the courts, and even one thing that you want to make sure the rules address.
In at least one significant way, the proposed changes would make it easier for poor people to access the courts, by setting some clear and objective financial standards. In other ways, the rules would actually make it harder for many people to get waivers, by (among other things) requiring them to supply documentation that is typically not easy to get, requiring extra court hearings, and requiring that they fill out a pretty complex form. The rules also apply only to initial filing fees civil cases — even though they could, and should, be extended to court costs in criminal cases, as well as other costs that arise during the course of litigation.
I have attached a sort of beginner's guide to submitting comments, which includes suggestions on what to say, along with the actual proposal from the rules committee. Feel free to reach out to Andrew Christy at achristy@aclupa.org for more information.
Andrew ChristyCriminal Justice and Poverty Attorney Pronouns: he/his/him
ACLU of Pennsylvania
P.O. Box 60173, Philadelphia, PA 19102Desk: 215-592-1513 x138 | Cell: 267-225-0447Fax: 267-573-3054 | achristy@aclupa.orgaclupa.org
Commenting on Proposed Changes to the "In Forma Pauperis" Rule
Permitting Court Fee Waivers for People Who Cannot Pay
The Supreme Court of Pennsylvania Civil Procedural Rules Committee has proposed changing that the way that filing fees and other costs of litigation are waived for people who cannot afford them, which will affect anyone with a case in Family Court, or who needs to appeal from a traffic ticket or expunge an old arrest, as well as other kinds of court cases. The public has until October 9 to submit comments on this proposal. We hope you will submit public comments: we need as many people as possible to speak up to ensure that all people have equal access to the courts, regardless of wealth.
What is "in forma pauperis" and why does it matter for access to the courts?
"In forma pauperis," or "IFP" in shorthand, is just a way of saying that a person can proceed in court without paying filing fees or other court costs. It is a way to waive court fees and costs. Pennsylvania's courts charge a variety of fees for things like filing a custody case, responding to a court filing, filing motions with the court, probating a will, or expunging a criminal record. The IFP procedure is a statewide court policy that ensures that even people who cannot afford to pay those fees can still access the courts in the same way that a wealthy person can. Otherwise, they would be effectively locked out of the courts.
What is the Supreme Court trying to change?
Court procedures are set by the Supreme Court of Pennsylvania, and that includes the IFP process. Whenever it seeks to change the rules, the Supreme Court asks one of its rules committees to propose changes to the rules for it to consider. Importantly, any proposal is open to public comments.
Through this process, the Civil Procedural Rules Committee is proposing changing the existing IFP rules by consolidating them in one new Rule of Judicial Administration 1990, which cover all types of cases (civil cases, appeals, etc.). As we understand it, the goal of the proposed rules change is to make it easier for people to obtain IFP status and make it easier to access the courts. Unfortunately, the proposed rule change seems to unintentionally make it more difficult to obtain IFP status, which will result in many more Pennsylvanians being kept out of the courts because of their poverty. That is why we are asking for your help, to convince the Rules Committee that they need to change their proposal so that it does not hurt the people they (and we) are trying to help.
You can read the proposed rules change here: http://www.pacourts.us/assets/uploads/Resources/Documents/Rec%20281%20Proposed%20Amendment%20of%20PaRCP%20No%20240%20and%20Proposed%20Adoption%20of%20PaRJA%20No%201990%20-%20009735.pdf?cb=b8d5d
What is in the proposed rules change?
There are numerous changes in the proposal. The main positive proposal is to allow individuals to automatically receive IFP status if they:
Receives free legal services from an attorney (like a legal aid lawyer);
Receive means-based public assistance like food stamps or Medicaid; or
Have income below 200% of the Federal Poverty Guidelines and assets less than $10,000 (other than a car or house)
Unfortunately, there are also a number of changes that will, apparently inadvertently, make it more difficult to receive IFP status, including:
Allowing fee waivers only for the fees initially paid to file a case or an appeal, rather than all of the costs payable to the court that arise throughout the case;
Forcing legal aid attorneys to have their clients complete an entire IFP application and provide supporting documentation;
Requiring that individuals seeking IFP provide significant financial documentation;
Requiring more court hearings before a person can receive IFP;
Creating an overly complex application form; and
Permitting courts to put people on indefinite payment plans, rather than waiving the fees outright
To be effective, an IFP rule must be as simple as possible for people to follow, or else they will be turned away or unable to comply. The proposal adds additional complexity that is simply not needed.
How do we provide public comments?
Your comments do not have to be fancy, lengthy, or in a particular form: just send a letter to the Civil Procedural Rules Committee to civilrules@pacourts.us by October 9 explaining who you are (either as an individual or organization), why you care about impoverished and low-income Pennsylvanians being able to access the courts, and what you want to make sure the rules say.
You do not even need to say that you like or dislike a particular part of the rule – it is enough to just say that it is important that the rules do something specific, such as allowing people to expunge their old arrests even if they cannot afford to pay an expungement filing fee. You should write about whichever issues are important to you, and any specific experiences you have had.
What are some important points to make in the comments?
Based on a resolution working its way through the Philadelphia bar association, you could consider—but do not have to—making one or more of the following points in your letter to the Rules Committee:
Support the automatic eligibility criteria. The Proposed Rule includes a welcome change that will explicitly allow anyone who receives free legal services from an attorney, who receives means-based public assistance, or whose income is under 200% of the Federal Poverty Guidelines and has assets under $10,000 (excluding the person's home and one car) to be automatically eligible for IFP status. These clear and objective criteria will provide statewide uniformity and expand access to IFP.
Scope of the waiver. Clarifying the scope of the Proposed Rule, which as drafted, indicates that fee waivers granted under the Rule apply only to fees incurred in "commencing" an action, proceeding or appeal. The language should make clear that, in conformity with traditional practice, any waiver applies to all costs potentially payable during the litigation (including, e.g., fees required for filing an answer, motion fees, security for an injunction, transcript fees, and all other fees) to the court, filing office, or public officer or employee, or a contractor thereof;
Procedure when legal services are provided pro bono. Restoring the simplified procedure established by existing Pa.R.C.P. 240, which allows attorneys (including legal aid attorneys) who provide free legal services to indigent clients to obtain in forma pauperis status for their clients by filing a praecipe. The Proposed Rule eliminates the praecipe for legal aid attorneys, and requires that all litigants who are being represented for free, but who receive means-based public assistance, complete the IFP form and provide documentation. This unnecessary requirement will undo the practice codified in Pa.R.C.P. 240, essentially reverting the rule to its pre-2001 status (see 31 Pa.B. 3305) and will place an unnecessary burden on courts and on the scarce resources of legal aid attorneys;
Ensuring that in forma pauperis status remains after counsel withdraws. In cases where in forma pauperis status has been granted upon the application of counsel providing free legal services, such status should remain in effect even if counsel withdraws, unless the court has reason to believe the person's financial circumstances have changed.
Documentation in cases of automatic eligibility under Rule 1990(b)(1). Removing the requirement that individuals who are automatically eligible, under this subsection of the Rule, must not only provide a sworn statement concerning their resources, but also provide documentation to support their statements. This documentation requirement will mean that many applicants will be turned away and told to return only after they have identified the government office(s) from which they receive benefits and obtained paperwork from that office. This provision places an unnecessary and potentially insurmountable burden on the applicant, and is especially problematic in that "documentation" of many public benefits is now available, if at all, only in electronic form rather than hard copy. The applicant's sworn statement, made under penalty of perjury, should suffice, unless the court, on review of the application, determines that there is a reason to hold a hearing on the matter;
Documentation and hearings in cases of "substantial financial hardship" under Rule 1990(b)(2). For the same reasons, limiting the requirement for documentation to cases in which the court determines that documentation is required; and, instead of requiring a hearing in all such cases, requiring a hearing only prior to denying an application or in cases in which the court determines that a hearing is needed;
Standard for determining the existence of "substantial financial hardship" under rule 1990(b)(2). Modifying the Proposed Rule to include a standard for decisions in such cases. The standard should be that set forth in case law, which establishes that individuals who cannot meet their basic life needs (at a minimum, housing, food, medical care, transportation, and dependent care) are entitled to proceed in forma pauperis. This standard should be adopted with the clear explanation that only the financial resources of the party, not friends or family, are relevant to such a determination. Such a standard will ensure uniform, statewide application and will directly address Justice Wecht's criticism that Pa.R.C.P. 240 lacks a codified standard necessary for adequate appellate review;
Expand the scope of the rule to include all costs that impair access to justice. Expanding the scope of the Proposed Rule to cover not only costs in traditional civil cases, but also other proceedings, such as Orphan's Court/Register of Wills matters and criminal cases, in which filing costs and other imposed fees impair access to justice. This expanded scope is appropriate because the proposed Rule will be a new Rule of Judicial Administration applicable to a broader range of proceedings. As such, the Rule should cover fees required to probate a will, for example, or on the criminal side to file motions, seek post-conviction relief, initiate appeals from summary convictions, or petition for expungements or writs of habeas corpus. Similarly, the proposed Rule should cover fees that impair equal access to pardons, expungements, and Clean Slate. Without an in forma pauperis rule covering these items, individuals who cannot pay are unable to probate wills or seek relief from the burdens of a criminal conviction, while individuals with funds can do so easily. The proposed Rule should embrace the fundamental right to proceed in forma pauperis in all types of civil and criminal cases in order to provide statewide uniformity and ensure that all individuals have an accessible and simplified procedural means to exercise their right of access to the courts when they cannot afford to pay;
Comprehensibility of the application form. Revising the application form to make it shorter and more comprehensible to applicants, who will typically be completing it without legal assistance. This includes simplifying the organization and sequencing of the questions, eliminating possible areas of confusion (e.g., the phrase "Supplemental Security Income (Not Social Security)" should be "Supplemental Security Income (SSI)"), and ensuring that the language will be clear to people at lower reading levels (e.g., avoiding terms such as "praecipe" and "substantial financial hardship") by consulting with a communications specialist and members of the public when finalizing the form;
Payment plans. Eliminating the provision at Rule 1990(b)(2)(ii)(B), which applies to applicants who are granted only a partial waiver of costs, and allows the court to place such individuals on payment plans. This option will create an administrative morass, and also lacks any explanation of how to determine the amount a person should pay each month, who will collect the money, the penalties for nonpayment, such as whether the case will be dismissed or the individual held in contempt and incarcerated, and whether a person could potentially spend years or decades repaying the court under threat of punishment for nonpayment, thus only further increasing burdens on impoverished individuals;
Repayment in the event of a money judgment. Eliminating the inequitable requirement that a person proceeding in forma pauperis who later obtains a money judgment must repay the costs of litigation. Costs are ordinarily taxed against the losing party; this provision creates an exception to that principle for indigent persons only, in that they, unlike wealthier individuals, must pay costs even if they win;
Title of the rule. Removing the archaic and demeaning phrase "In Forma Pauperis," which now appears in parentheses in the proposed title of the rule and form application; and titling the rule and application "Request to Proceed Without Charge" or "Request to Proceed for Free." These terms are likelier to be understood than the proposed title, "Application to Waive Fees and Costs (In Forma Pauperis)." A comment to the rule should make clear that this change in title is not intended to be a substantive change and that existing in forma pauperis case law remains in effect;
Public information about the right to proceed in forma pauperis. Requiring that all court filing offices publicly post information about the procedure in plain and accessible language, to ensure that court staff and the public are aware of the option to seek leave to proceed without charge.
What other organizations are submitting comments?
A wide variety of public interest organizations in Pennsylvania will likely provide comments, including the ACLU of Pennsylvania, Community Legal Services, Philadelphia Lawyers for Social Equity, the Pennsylvania Legal Aid Network (the umbrella organization for all legal aid organizations), and the Allegheny, Philadelphia, and Pennsylvania bar associations. The more comments the better, to both make clear which points are important and must be changed, and to show how seriously the people of Pennsylvania take access to the courts, regardless of one's financial circumstances.
Who should I contact if I have questions about this process or need help?
Feel free to e-mail Andrew Christy, an attorney at the ACLU of Pennsylvania, at achristy@aclupa.org. He can try to help you directly or refer you to someone else who can.
#PaVoterCourtWatchEvents
Philadelphia FIGHT
Family Reunification Program – Feb 18
Posted on February 11, 2020
The Institute for Community Justice is beginning a pilot program for 
Family Reunification,
 and we are looking for families who would like to participate.
This program will provide a safe space for families to work through 
stressors related to incarceration. 
It will consist of free weekly family mediation sessions 
that last five weeks for people in re-entry and their chosen family
 (can be any important person that has been supportive or 
whom a participant wishes to communicate with better).
We will focus on using family therapy techniques to build two-way empathy
 and understanding of the challenges faced both by the person in re-entry
 and by that person's family as a result of incarceration to help facilitate happier,
 healthier relationships.
Our pilot program will consist of 6-8 families 
and is open to any participant above 
the age of 18 who has been impacted by mass incarceration.
If you're interested in referring clients to this program,
 please come to our information and registration session,
 or forward this to your clients who might like to participate with their families. 
We are hosting the information and registration session on 
Tuesday, February 18, 2020 from 11am to 12pm.
Thank you for your interest! Please email Marlon MacAllister at
 mmacallister@fight.org to confirm your attendance or
 if you have any questions.
Informational flyer: https://documentcloud.adobe.com/link/track?uri=urn%3Aaaid%3Ascds%3AUS%3A9092a094-fe07-4293-9b8a-e77f2af1e7b2
 
 

More Other Local Events and Workshops
DVCEE Educators of Color Recruitment Fair – Apr 22
Game Night & Book Drive Fundraiser – Apr 21
HigHER Lancaster – Apr 21

Stay Current in Philly's Higher Education and Nonprofit Sector
We compile a weekly email with local events, resources, national conferences, calls for proposals, grant, volunteer and job opportunities in the higher education and nonprofit sectors.
Get the Update Delivered
 Subscribe
The
PHENND Update
Current
Categories
Archives
Search
PHENND | 3440 Market Street, Suite 450, Philadelphia, PA 19104| Tel: 215-573-2379 | Fax: 215-573-5470
  
Table Talk On Mass Incarceration Thursday. October 17th 9am by Invitation
We will be discussing ending prison gerrymandering and ending long term solitary confinement in Pennsylvania jails and prisons as part of The Philadelphia Foundation On The Table Talk.
Confirmed guest
Fair District Pa Laura Richlin and Keith Forstyh with a possible four or five more attending but not yet confirmed. Mihkel Harrison State Director All On The Lines, Human Rights Coalition Jackson Kusiack and one other member. Alicia Dorsey Pa. Voter Court Watch, Host of conversation, Darrell Bell Hip Hop Congress
Senator Farnese has SB832 in our Pa. Senate to address ending long term solitary confinement and we would like to get an update? State Rep. JoAnn McClinton has HB940 in the house and we are looking to get an update.
Breakfast conversation around ending prison gerrymandering and long term solitary confinement in all Pennsylvania penal institutions, with concerned members of our society is the focus.
Our menu is pancakes, waffles, eggs, with seasonal muffins, coffee, tea and doughnuts all homemade.
Learn The Law With Attorney Karla Cruel
Educating our community about the law so they can leverage power through knowledge. It's law school for the people without student loans. We can also help people who have been arrested navigate the court process.
Be A Census Champion
The 2020 Census is quickly approaching and comes with new challenges, such as web-based response, no funding for community outreach, and distrust in the federal government. These are challenges we must work together to overcome.
Who is a Census Champion?A Census Champion is a trusted messenger who has the tools to educate their community about the census and its impact on our city.
Let's spread the word. Share this information with your friends, family, and neighbors, because you count, #PhillyCounts!

If you have questions about the Census Champion Training, Philly Counts or the 2020 Census contact our team at census@phila.gov or call 215-686-2146.
Community College of Philadelphia
Civics Education: So, you think you know your government? 9/16/19 – 12/9/19
How much do you know about your own government? As part of a democracy, civics education is the ultimate tool on the path to becoming a more informed and active member in society.
In this noncredit, ten-week program, you will gain firsthand knowledge from members of the judicial branch about our constitution, the court system, immigration, criminal and civil cases, and many more aspects of our government that every citizen should know. Designed by Federal Judges Marjorie O. "Midge" Rendell and Cynthia M. Rufe, co-chairs of the Third Circuit Courts and Community Committee, a rotation of judges will lead the weekly classes and highlight a specialized field of the government. Not for those who want a straight lecture, this curriculum will present information about the government through a highly accessible, engaging and interactive forum. After successfully finishing the course, students will receive a certificate of completion.
How to Register
Register online. Hurry, registration is limited to 100 participants. There is a $50 fee for the entire 10-week program. Please note that you may not use financial aid as payment for this program.
Location
Community College of Philadelphia
Center for Business and Industry
18th and Callowhill streets, Room C2-28
Philadelphia, PA 19130
Class Schedule
Classes will take place every Monday from 6 to 6:50 p.m.
–
| Date | Class Curriculum |
| --- | --- |
| September 16 | Introduction: Judge Marjorie O. "Midge" RendellGain an overview of the government's framework. This introduction will include discussion about the Constitution and Bill of Rights, branches of the government and separation of powers. |
| September 23 | Courts: Judge Cheryl Krause and Judge Susan Gantman.What is the difference between state and federal courts? Explore their varying levels and roles, judicial independence, stare decisis or precedent, and rule of law. |
| September 30 | Holiday: No Class |
| October 7 | Civil Case: Judge Gene E. K. Pratter and an attorney of her choiceGain an understanding of how, why and when citizens file lawsuits against one another through a discrimination case study. |
| October 14 | Holiday: No Class |
| October 21 | Criminal Law: Judge Theodore McKee and Judge Theresa SarminaWhen can the government bring a case up against a defendant? Learn about criminal law through a comprehensive look at key cases and principles as well as the Fourth, Fifth and Sixth Amendments. |
| October 28 | Immigration: Judge RestrepoImmigration has consistently been a hot-button issue in this country. In this unit, learn about the history of immigration, examine case studies and discover the paths to citizenship. |
| November 4 | Voting: Chief Judge D. Brooks Smith and Judge Michael BaylsonVoting is one of our fundamental rights as citizens of the United States of America. Take a deep dive into the parameters of voting rights, the Electoral College and gerrymandering. |
| November 11 | Holiday: No Class |
| November 18 | Administrative and Lower Courts: Chief Magistrate Judge Caracappa, Magistrate Judge Wells and Magistrate Judge LloretLearn about administrative law and cases dealing with the exercise of public power. In addition, examine the roles and responsibilities of the lower courts and how cases move through the upper tier courts. |
| November 25 | Civil Discourse: Judge Cynthia M. Rufe and Judge Lawrence Stengel (ret.)How do we engage in conversation with others about the state of our country? Learn about the practice of respectful dialogue to enhance the understanding of an issue. |
| December 2 | Civil Rights: Judge Gerald McHughRatified in 1868, the 14th amendment prohibits a state to "deprive any person of life, liberty, or property, without due process of law; nor deny to any person within its jurisdiction the equal protection of the laws." In this section, you will review laws prohibitingdiscrimination as a way to understand what due process and equal protection means within our legal system. |
| December 9 | Conclusion: Judge Marjorie O. "Midge" Rendell and Judge Cynthia M. RufeWrapping up the last class, we will go over the topics and themes discussed throughout the course. Through this recapitulation, you will glean new insights and formulate ideas about our country and its systems. |
Rendell Center Event
Symposium on the Fair & Impartial Judiciary, Oct. 26
The fair and impartial judiciary is a pillar of the American constitutional system. Yet Americans increasingly view the judiciary as an extension of the political system. How can we educate the public and restore its trust? Join Justice Anthony Kennedy, American Law Institute President David Levi, journalist Linda Greenhouse, and other thought leaders in an interactive, daylong session on the American Judiciary.
The Fair & Impartial Judiciary Symposium will be held on Saturday, October 26, 2019 at the University of Pennsylvania Law School. Seating is limited and will be awarded on a first-come first-served basis, so please respond soon. There is an Event Registration Fee of $75, payable to the Rendell Center for Civics & Civic Engagement. To learn more about the Symposium, click here for the event summary and here for the detailed Symposium agenda.
This program has been approved for 7.0 (3.5 substantive and 3.5 ethics) total CLE credits for Pennsylvania lawyers. CLE credit may be available in other jurisdictions as well. Attendees seeking CLE credit should bring separate payment in the amount of $280.00 ($70.00 public interest/non-profit attorneys) cash or check made payable to The Trustees of the University of Pennsylvania.