Restorative Justice is an alternative to lock them up and throw away the key system. Our new district attorney Larry Krasner has implemented restorative justice in Philadelphia courts. Our courts have not embraced restorative justice and stick to adversrial justice. Adversarial justice looks to point the finger and punish. Restorative justice is about treating the root cause of the harm and not criminalizing the offensive. Under restorative justice people with mental health needs are treated for mental health at a mental health facility and not in prison where there's very little to no mental health support. People with addictions would get help to rehabilitate versus a prison cell that causes withdrawal issues. Restorative justice is getting push back from deeply rooted stuck in their ways bias that have hindered fair justice practice in our courtrooms.
History
Changing The Justice Standards:
Restorative Justice was created by criminologist and others measuring the affects of mass incarceration. The current system of justice is based on conventional justice. Convential justice collects evidence to process a guilty or not guilty plea. Conventional justice is created by legislation focused on being tough on crime versus understanding the circumstances.
There are three parts to restorative justice:
Restorative justice includes the the accused, the victim and the community. There is no fact finding evidence to punish.
1. The victim must agree to participate in restorative justice and gets a referral to attend restorative justice mediation.
2. Acceptance of Responsibility for Harm. Not pleading guilty, but understanding that harm was done by the accused and the accused take responsibility for their actions.The facts are used to find a holistic healing approach for all involved.
All facts and evidence discovered stays in the mediation space and is never used in a courtroom.
The accused and victim have face to face conversations and come up with a healing plan.
3. The community helps facilitate the meetings, provide resources and holds the accused accountable with a circle of support that helps the accused become a trusted member of the community.
What's needed is restorative justice hubs in every community so people can learn of justice alternatives.

Restorative Practices
Objective
To prepare participants to assess conflicts and use restorative practices to address issues of concern in the community.
The workshop includes:
Introduction to restorative justice theory;
Conflict assessment and the quest for transformation;
Introduction to restorative practices, such as circles, community conferencing and victim-offender dialogue;
Facilitation Skills and Techniques;
How to conduct face-to-face meetings designed to build community and facilitate restoration, healing, restitution, and reconciliation.
Ideal for community leaders, mediators, social workers, teachers, school counselors, criminal justice specialists and human resource practitioners.
Upcoming Restorative Practices Workshops
September 12, 2019 – September 13, 2019
9:00 a.m. to 5:00 p.m. each day
Registration Fees
$300.00 – NO PA-CLE or NASW-CEU Credits
$350.00 – With PA-CLE or NASW-CEU Credits
$270.00 – PCM member discount: NO PA-CLE or NASW-CEU Credits
$320.00 – PCM member discount: With PA-CLE or NASW-CEU Credits
REGISTERFOR RESTORATIVE PRACTICES

Good Shepherd Mediation Program
2000 Hamilton Street
Philadelphia, PA 19130
215-843-5413
Fax: 267-534-2122
Subscribe to the GSMP Mailing List
Stay up to date with the Good Shepherd Mediation ProgramSUBSCRIBE NOWEmail & Social Media Marketing by
VerticalResponseSupport
Good Shepherd Mediation ProgramWhen you shop at smile.amazon.com,
Amazon donates.Go to smile.amazon.com(opens in a new window)

(opens in a new window)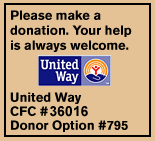 (opens in a new window)© 2019 Good Shepherd Mediation Program. All rights reserved.
Website: Coren Internet Services, Inc.(opens in a new window)Back to Top https://www.phillymediators.org/services/restorative-practices/